QUOTES RELATING TO HYDRO-AEROPLANES
'The combined efforts of designers, aviators, ship and boat builders-turned aircraft manufacturers at Barrow-in-Furness and Windermere during 1908-1914 justify the area's claim to be the birthplace of British naval and civil marine aviation.' – Triplane to Typhoon by J H Longworth.
'Bristol school or Wakefield hydro-aeroplane school to train those pilots that cannot be received at Eastchurch at present. … Order two non-rigid airships to be built by Messrs. Vickers at Barrow-in-Furness.' – A paper on The development of Naval Aeroplanes and Airships by Rear Admiral (later Admiral Sir) Ernest Troubridge, 23 January 1912.
'It was Captain Wakefield's Waterbird which made the first successful flight in November 1911 and Windermere thus gave birth to the age of the seaplane.' – The Great Age of Steam on Windermere by G H Pattinson.
'Waterbird is undoubtedly the first really successful hydro-aeroplane in the country, and Mr. Wakefield and the manager of the company, Mr. Stanley Adams, deserve very great credit for the work they have done.' – The Aeroplane magazine, 25 January 1912.
'The first person in the British Empire to make true flights from water was Herbert Stanley Adams in Waterbird, on 25 November 1911.' – Pioneer Aircraft: Early Aviation before 1914 by P Jarrett.
'The great tradition of innovation and successfully overcoming the severe and unique difficulties of operating aircraft on water all stemmed back to Waterbird and the pioneering designs and spirit that she represented.' –  Navy Wings.
'Edward Wakefield's ideas were scorned, but he never lost faith in the hydro-aeroplane, and Waterbird was a successful expression of that faith.' – Historic Military Aircraft by J M Bruce.
By way of an introduction to Aeromarine Origins, H F King, MBE formerly editor of Flight magazine, chose 4 quotations. From Sir George Cayley in 1809, Lawrence Hargrave in 1902, Dayton Daily News in 1907 and from Wakefield in 1912 when he described Waterbird [in a letter to The Times – see link below]:
'… like a fine bird, between water and sky, in the changing lights.'
And also within the text of this book:
'I hope to have shown that in the dawn of flight there was, in another of Mr. Wakefield's rapturous phrases concerning flight from water, "Something that beckoned …".
'I come of many generations of Westmorland men, and yield to no one in love for the scenery and loyalty to the interests of my country. … I believe that scouting by hydro-aeroplane will shortly become a necessity for the safety of this island – the island which contains the scenes and the faces we love. England is too far behind other Powers in aircraft and in flying men for both Army and Navy; and although I can now offer a successful British hydro-aeroplane, to adapt it for use on the sea, for carrying an observer, a wireless installation etc., many further experiments will be necessary'. – Letter by Wakefield to The Times, 9 January 1912.
On 16 April 1912, Winston Churchill, then First Lord of the Admiralty, confirmed in the House of Commons that 'arrangements are being entered into for the conversion of aeroplanes into hydroplanes by a private contractor at Windermere. The present intention, so long as his works are at Windermere, is to carry out preliminary tests on the lake.'
On 26 October 1913, Churchill circulated a Minute on the Admiralty's air policy recommending 3 types of new aeroplane: 'an overseas fighting seaplane, to operate from a ship as base, a scouting seaplane, to work with the fleet at sea and a home-service fighting aeroplane, to repel enemy aircraft'.
'Not only did Edward Wakefield correctly predict the need for floatplanes in the Great War but also the role for Sunderland flying boats that were to be built on the lake 30 years later.' – Wings on Windermere by A King.
'The Lake District has a remarkably selective memory when it comes to commemorating its heroes. The most revered are those who celebrate its undoubted beauty, for example William Wordsworth, John Ruskin and Alfred Wainwright, with Beatrix Potter sitting close by. However, the Lake District has a proud history of industry and enterprise that demands recognition, none more so than the exploits of Captain E W Wakefield in the early years of the twentieth century.' – T Avery & R Smith.
'Flying an aeroplane is thrilling sport, but flying a hydroaeroplane is something to arise the jaded senses of the most blasé. It fascinates, exhilarates, vivifies. It is like a yacht with horizontal sails that support it on the breezes. To see it skim the water like a swooping gull and then rise into the air, circle and soar to great heights, and finally drop gracefully down upon the water again, furnishes a thrill and inspires a wonder that does not come with any other sport on earth.'  – The Curtiss Aviation Book by G H Curtiss: published in 1913.
Wings Over Windermere
Edward Wakefield described flight from water as 'Something that beckoned …'
You can support the charity as you shop with amazon!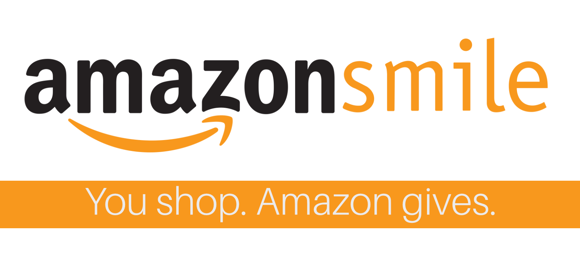 It's so easy to do, with no extra cost to you! Sign in with your usual account details to smile.amazon.co.uk on your desktop or mobile phone browser. Go to your account and select the option to add The Lakes Flying Company as your chosen charity!
Shop Now