Frank Herbert (1890 – 1976)

Described in his obituary in the Westmorland Gazette as a 'pioneer in aerial photography', it all originated with the second flight of Waterbird on 25 November 1911 at Windermere.
The photographic business was started in Durham by Frank's grandfather, Robert. Before becoming a photographer, Robert had been a taxidermist, a barber, a bit of a poacher and had even practised a little bloodletting!
Frank's father Henry moved to Bowness in the 1880's and started a business on Lake Road.
Frank ran the business with his brother Louis.

 In World War One, Frank served as a motorcycle despatch rider in the Border Regiment in India and Mesopotamia, and Louis was a photographer in the Royal Naval Volunteer Reserve, Royal Naval Air Service and Royal Air Force.
The business was sold in 1960 upon Frank's retirement.
We are very grateful to Joan Ledger for permission to reproduce her father's photos.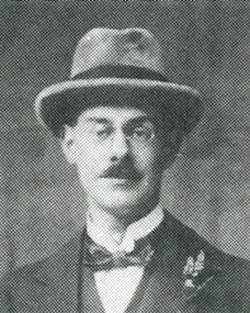 Windermere: birthplace of British naval and civil marine aeroplanes