Borwick & Sons
Arthur Borwick, with Herbert Stanley Adams and the Deperdussin
On 10 February 1900, the boat building partnership formed in 1890 of Nathaniel Shepherd (with dog on his lap) and Isaac Borwick was amicably dissolved.
Isaac Borwick was in business with his sons: John as draughtsman and master yacht builder, then George dealing with administration and later Arthur who developed the engineering department. Not only were there boatbuilding and engineering departments, but also a blacksmith and an upholsterer. The location remained at Cockshott, Bowness-on-Windermere.
The pioneering association with aviation began in early 1910 with the floats and hydro-aeroplanes of Oscar Gnosspelius – this photo is of Gnosspelius No.1 whilst testing the float with Arthur looking on – and included propellers, maintenance and repair, together with ground support for passenger flights. Also, their pile driving barge was used upon delivery of a Deperdussin on 5 June 1912, and also upon recovery of a Blackburn when it capsized on 1 April 1916.
Borwick's made Waterbird's floats; Arthur was present for Waterbird's first flight on 25 November 1911.
Whilst new opportunities were presented to Borwick's, they were not without personal risk! In September 1912, Arthur lost the tops of 2 fingers which came into contact with a propeller (which ironically he had made) when turning it to start Waterhen's (Waterbird's successor) engine. George was turning a propeller for Gnosspelius when the engine roared into life and the propeller did 'quick and irreparable damage to his traditional summer straw hat'. – A History of Windermere Motor Boat Racing Club from 1925 to 1975 by G Lambert and G E G Nayler.
In 1918, Borwick's were subcontracted by Dick, Kerr & Co. to construct Felixtowe F.3 flying boat hulls. Completed hulls were towed by motor boat to Lakeside and then transferred by rail to Preston.
Historic events which took place at Borwick's boatsheds included:-
i. On 25 November 1911, Gnosspelius set out from Borwick's when he made the first successful take-off from Windermere.
ii. Jack Kitchen developed the reversing rudder at Borwick's, which was patented in 1915.
iii. In 1928, Estelle I and Estelle II were launched from Borwick's, and 85 miles per hour was attained by Betty Carstairs being the highest speed then reached on the lake. Each boat had a single Napier Lion VIIB engine, of the type which powered the 1927 Schneider Trophy-winning Supermarine S.5 seaplane.
iv. In 1930, Sir Henry Segrave superintended the initial tests at Borwick's of Miss England II, built by Saunders-Roe Ltd, which was the first boat in the world to achieve 100 miles per hour. Miss England II was launched from Borwick's on 5 June and had twin Rolls-Royce R engines, of the type which powered the 1929 Schneider Trophy-winning Supermarine S.6.
Bill Bland started building boats at Windermere in 1899, and worked for Borwick's from 1908 until 1954. Lifeboats for the Merchant Navy, seaplane tenders for the RAF and admiral's barges were made. Bland claimed that 'more work was turned out during the second world war for the size of the workshop than anywhere else in the country'. – Cumbria magazine, January 1954.
They became Borwicks (Windermere), Limited in 1928, sending craft as far afield as America, Belgium, Egypt, India and the Red Sea; described by Isaac's daughter Elizabeth Clark as being 'to the Lake District what Cammell Laird's is to Birkenhead'. – Cumbria magazine, May 1964.
The premises were demolished upon Borwick's being taken over by Windermere Aquatic Limited in 1972.
Wings Over Windermere
Edward Wakefield described flight from water as 'Something that beckoned …'
You can support the charity as you shop with amazon!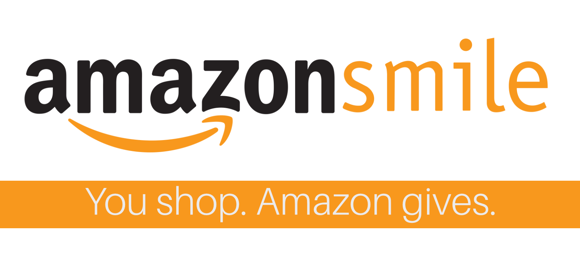 It's so easy to do, with no extra cost to you! Sign in with your usual account details to smile.amazon.co.uk on your desktop or mobile phone browser. Go to your account and select the option to add The Lakes Flying Company as your chosen charity!
Shop Now