Major Oscar Theodor Gnosspelius, FRAeS (1878 – 1953)
Oscar Gnosspelius was a pioneer aeronautical engineer, the only person at Windermere to design and fly his own hydro-aeroplane.
Whilst his parents were Swedish, Gnosspelius was born at Liverpool. By profession he was a civil engineer, and had worked in London, Sweden, South America and Africa. From 1909 he lived at  Silverholme, Graythwaite, his mother Amelia's home on the south-west shore of the lake.
Having attended the Blackpool Aviation Meeting in October 1909, Gnosspelius began the task of designing an aeroplane which was capable of flying from water. His motive was that it would be more sensible to use freely available water than expensive land. He was a 'skilled fitter and turner, who had served his time at a boatbuilder's yard [Crossfield's] at Arnside, and no doubt did much of the actual construction himself'. – Britain's Seaplane Pioneers by M H Goodall, Air Pictorial December 1987.
Gnosspelius was collaborating with Edward Wakefield from an early stage, and in October 1910 they visited Henri Fabre at Paris, where his hydro-aeroplane was being exhibited, who had made the world's first flight from water on 28 March that year.
In July 1910, floats with a 'step' were constructed by Borwick & Sons for Gnosspelius from his designs and which he tested at Windermere, just south of Rawlinson Nab – the first floats with a hydroplane step in the world. However, his hydro-aeroplane, Gnosspelius No. 1, was not capable of taking off due to lack of power from the 25 horse power Alvaston engine.
Gertrude Bacon, who flew as a passenger at Windermere in 1912, described the step in her book All About Flying as follows: 'The lower surface of the float, instead of being all of one piece, changes or 'steps' abruptly to another level. Some floats have one step, some more'.
Wakefield obtained UK Patent No. 27,771 for a stepped float, having applied on 11 December 1911 through Arthur Edwards & Company, chartered patent agents. The application was opposed by The British & Colonial Aeroplane Company Limited (whose aeroplanes were prefixed Bristol), with a statutory declaration by Gnosspelius. Wakefield, a Barrister, represented himself at the Hearing, having turned down the suggestion by Arthur Edwards of a specialist Barrister at a fee of 5 guineas. Wakefield wrote that opposing Counsel 'was very well up in Patent Law'. At the end of the Hearing, the Judge declared the sealing of a patent and awarded legal costs in Wakefield's favour, stating that he would give his full decision in a written judgment. Delivered on 18 March 1913, the decision was that, having conducted considerable experiment successfully, Wakefield had combined features in a novel way.
There does not appear to have been any ill-feeling between Gnosspelius and Wakefield; in The Aeroplane magazine of 25 January 1912, Gnosspelius had been described as 'designer and engineer to Wakefield's The Lakes Flying Company'.
Gnosspelius received instruction in February 1911 by Howard Pixton (later Captain) at the Avro Flying School at Brooklands, where he learned to fly straight and level. – The Aero magazine, 8 February, 1911. On 25 November 1911, he set out from a boathouse of Borwick's at Bowness Bay in Gnosspelius No. 2, powered by a 50 horse power Clerget engine. He acheived the first take-off from Windermere. However, within a minute, following a gust of wind, control was lost and a wing-tip dug into the water causing the aeroplane to turn over from back to front. – The Westmorland Gazette, 2 December 1911.
Unaware of Gnosspelius' accident off Belle Isle, on the morning of 25 November 1911 Herbert Stanley Adams taxied out from Hill of Oaks in Waterbird, commissioned by Wakefield as a landplane from A.V. Roe & Company, took off and alighted. It was the first successful flight off water outside of France and the USA, and the first in the world to successfully use a stepped float. Gnosspelius' mother wrote a letter to congratulate Wakefield.
The first successful flight made by Gnosspelius No. 2 was on 14 February 1912 when piloted by Gnosspelius. – The Westmorland Gazette, 24 February 1912. It was the first successful flight by a hydro-monoplane in Britain. This photo was taken on 10 May 1913.
His other work included the design of Waterhen (the immediate successor to Waterbird), the Gnosspelius-Trotter, the Lakes Monoplane, the wings for Seabird, the float for the Avro 501 and the float for the Bristol Coanda. Gnosspelius No. 1 and No. 2 were both hydro-monoplanes, whereas Waterbird and Waterhen were hydro-biplanes.
In a move away from the design of initial seaplane floats, as initially used by himself and Wakefield, Gnosspelius obtained UK Patent No. 10,801 on 12 February 1914 for a V-shaped construction, which is used on almost every float made today.
Gnosspelius joined the Royal Naval Air Service on 21 August 1914, as a member of the inspection staff at the Admiralty Air Department and then at the Technical Department, becoming a Lieutenant Commander, and later a Major upon formation of the RAF. He was engaged by Short Brothers at Rochester in 1919 to take charge of the Experimental Department. He was made a Fellow of the Royal Aeronautical Society in 1922. Despite leaving Shorts in 1925, he took part on many of their test flights into the 1930s.
Commodore (later Rear-Admiral Sir) Murray Sueter recommended John Lankester Parker, a Windermere instructor, to Oswald Short for the position of a test pilot at Eastchurch. Parker became Chief Test Pilot for Shorts 1918-1945, and in September 1942 flew the first Windermere-assembled Sunderland flying boat. Parker succeded Ronald Kemp as Chief Test Pilot, who had flown Waterbird as a landplane at Brooklands in June 1911 and Gnosspelius No. 2 at Windermere in April 1912. Gnosspelius served under Sueter at the Air Department. Gnosspelius designed a Gull aeroplane, which was built by Shorts at Rochester and test-flown by Parker in 1923.
So, when German bombers were attacking Rochester in 1940, achieving a direct hit on the Shorts' works, and it was decided to urgently disperse part of Sunderland production, there was a significant resource of experience of Windermere to draw upon in coming to the decision as to where that factory should be sited. Gnosspelius was involved on behalf of Shorts in the local negotiations for the factory built at White Cross Bay.
Gnosspelius also had an interest in motor boats, being a first year member of the Windermere Motor Boat Club in 1926 and wrote a chapter 'Motor-boating' for the book The Lake Counties by his father-in-law W G Collingwood.
Arthur Ransome dedicated his book Pigeon Post 'To Oscar Gnosspelius', in which the character Squashy Hat was based upon him. The children of his sister-in-law Dora Altounyan were the inspiration for Ransome's Swallows.
Following marriage to Barbara (Ransome proposed to both Dora and Barbara) on 15 September 1925 at Hawkshead, when Parker was best man, he lived at Coniston and is buried there.
Wings Over Windermere
Edward Wakefield described flight from water as 'Something that beckoned …'
You can support the charity as you shop with amazon!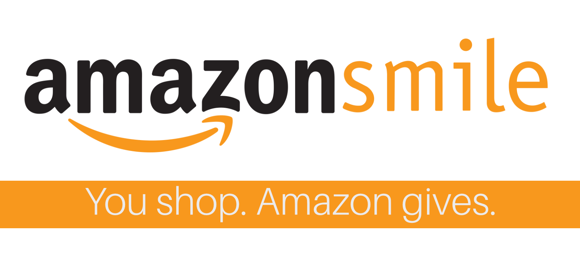 It's so easy to do, with no extra cost to you! Sign in with your usual account details to smile.amazon.co.uk on your desktop or mobile phone browser. Go to your account and select the option to add The Lakes Flying Company as your chosen charity!
Shop Now