President
Admiral of the Fleet Sir Benjamin Bathurst, GCB, DL
Joined the Royal Navy in 1953. After general naval training, specialised in aviation and qualified as a pilot in 1960. Served in a variety of naval helicopter squadrons, becoming an Instructor in 1964. Went on to command 2 frigates as well as serving in the Ministry of Defence in a range of staff appointments. In 1982, was Director of Naval Air Warfare, responsible for advice on all aspects of naval aviation during the Falklands War. Then served in a succession of Flag appointments including Commander-in-Chief Fleet and Vice-Chief of the Defence Staff. In 1993, he became First Sea Lord and Chief of Naval Staff. Promoted Admiral of the Fleet on retirement in 1995.
Trustees
Patron – Sir Humphry Wakefield, Bart, MA (Cantab.), FRGS
Great nephew of Captain Edward Wakefield, with childhood spent in the Old House, Kendal.
Owner of Chillingham Castle, Northumberland, well known for its gardens, collections and wild cattle. Former Captain 10th Royal Hussars (P.W.O.). Long-time Chairman – now Patron – of the International Wilderness Foundation; President of Northumberland Mountain Rescue Team and of the Avison Ensemble etc. Patron of the International Search Research Institute [study of the behavioural patterns of lost people] etc. A Fellow of the Royal Geographical Society (London) and of the Morgan Library (New York), an elected Honorary Life Member of the Harlequins Rugby Union Club and of the Scott Polar Research Institute (Cambridge). Formerly MD of Mallett & Son (Antiques) Ltd (London) and Executive Vice-President of Mallett, America. Formerly Director of Spoleto Musical Festival of Two Worlds (Italy).
Chair – Ian Gee
LLB (Hons), Solicitor – non-practising, retired after a 41-year career. when he was listed in the Legal 500 for his aviation work. Began flying in 1977; holds a Commercial Pilot's License and a seaplane rating. He has compiled this website, given many talks on Windermere's history of aviation and written articles.
Richard Raynsford
Co-founder of the Waterbird Project. Great, great nephew of Captain Edward Wakefield. Commissioned into the Life Guards, before being called to the Bar. Worked for Lloyds of London as a loss adjuster, specialising in Kidnap & Ransom.
Anne Gee
MA (Oxon.) in modern history. Began her career as a trainee Accountant with Arthur Andersen, London. Postgraduate Certificate in Education (Bristol). Former Deputy Headteacher.
Quentin Parker
Chartered Engineer and semi-retired Management Consultant. Entered the Royal Navy in 1963 and subsequently specialised as an Air Engineer Officer. Served in HMS Ark Royal, HMS Hermes and HMS Invincible and various Sea King helicopter squadrons. After a variety of appointments, including with the Ministry of Defence, retired from the Royal Navy and joined British Aerospace in 1988. Retired from BAE Systems in 2005, having worked as senior Project Systems Engineer on the HMS Queen Elizabeth aircraft carrier project. Subsequently has been a Management Consultant advising on Business and Project Management, Health and Safety. Business Mentor for the Prince's Trust and member of Navy Wings.
Adrian Legge
Served for 26 years in the Royal Navy and Royal Naval Reserve. Initially he trained as a pilot, but subsequently specialised in Fisheries Protection and Mine Countermeasures when commanded Fleet Minesweepers. Lives in Windermere, being a Town Councillor – presently Mayor, and Secretary of the local Civic Society. Keenly interested in the Lake District's rich industrial history and in Windermere's aviation heritage.
Mike Nixon, OBE, FRAeS
Joined the Royal Navy in 1971 as a Seaman Officer, later specialising as an anti-submarine warfare helicopter pilot. Commanded at sea and ashore, including taking charge of an 8-nation effort to clear the North Arabian Gulf of mines following the first Gulf War in 1991, for which he was awarded the OBE. Served with the US Navy for 2 very happy years and had a woefully short appointment in the stunning city of Naples on a NATO assignment. Also served his time in the Ministry of Defence. Tempted out of the Navy by Rolls-Royce in 2002, spent the next 8 years as Senior Vice President and Military Advisor UK, responsible for holding the Customer account for the UK Ministry of Defence for aero engines sales and support. Chief Executive of the Fly Navy Heritage Trust from 2011 to 2015. A Fellow of the Royal Aeronautical Society, an Upper Freeman of the Honourable Company of Air Pilots, and a Founding Trustee of fly2help.org.
Kate Tripp, BEd (Hons), MA, Chartered FCIPD
A retired Royal Air Force Training Officer who started off teaching mathematics and ended up auditing Defence Training. In industry, ran a team of engineers around the world and assisted recruitment into STEM disciplines. A Windermere & Bowness Town Councillor, currently serving as Deputy Mayor to Adrian Legge.
Rob Caddick
After a 30-year Royal Air Force career, retiring as a Group Captain, followed by a number of years in the Higher and Further Education sectors, he moved into board-level management in the Third Sector with a national children's charity. Having relocated to the Lake District 5 years ago, he decided that he wanted to use his professional experience, hard-earned skills and personal hobbies to give something back to his adopted community. He has since become a Parish Councillor, a Trustee of 3 charities and a volunteer for 2 other local charities.
Paul Wrobel, FREng, FRINA, RCNC, MA, MSc
Graduated with a 1st in Engineering from Cambridge University and an MSc (Distinction) from University College London.
Worked for 10 years in the MoD, concluding as Design Integration Engineer Manager for the Upholder Class submarines.
Joined Vickers Shipbuilding and Engineering Ltd for 10 years, where he was appointed Technical Director during the peak of the TRIDENT Vanguard Class submarines. Led the company's re-entry into the Surface Ship Market – winning the design and delivery of both the UK's amphibious ships LPH (HMS Ocean) and the LPD (HMS Albion and Bulwark).
After the acquisition of Vickers by GEC-Marconi, worked as the Director of Strategy & Planning (Command & Information systems) and Director of Business Strategy for Marconi Naval Systems.
From 2000, led a multi-national team for the UK arm of a major French company, winning the competition for delivery of the UK's new aircraft carriers HMS Queen Elizabeth and Prince of Wales.
In 2004, joined the R&D company QinetiQ as Director of Naval Programmes, responsible for setting strategy across the Naval Domain and acting as a catalyst to transform the business to a successful international partner with successes in Norway, Singapore, USA and France.
In 2008, appointed as the Professor of Naval Architecture at University College London, expanding post-graduate courses to students from over 30 countries as well as the delivery of courses overseas e.g. in Singapore. He was the Principal Investigator of the 2 largest ever maritime EPSRC projects – "Shipping in Changing Climates" – leading teams of 5 Universities and over 30 companies and Government agencies. These projects address how to reduce the carbon emissions from a growing international shipping sector. On retiring from this role in 2017, he was appointed Emeritus Professor at UCL and also undertakes a range of consultancy activities in the UK and overseas.
He was the Maritime member of the UK Government's original FORESIGHT programme, providing evidence and recommendations on future policies. A Fellow of the Royal Institution of Naval Architects and Vice Chair of the Board of Trustees – leading the recent strategic review of its activities out to 2050. A Fellow of the Royal Academy of Engineering.
Wings Over Windermere
Edward Wakefield described flight from water as 'Something that beckoned …'
You can support the charity as you shop with amazon!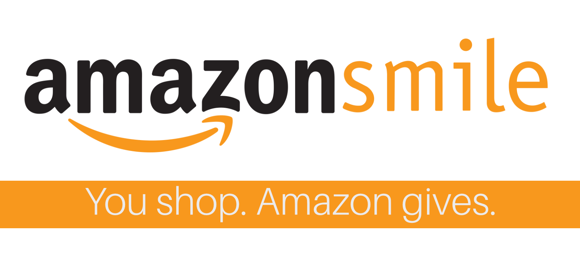 It's so easy to do, with no extra cost to you! Sign in with your usual account details to smile.amazon.co.uk on your desktop or mobile phone browser. Go to your account and select the option to add The Lakes Flying Company as your chosen charity!
Shop Now