Clifford Fleming Williams
Seabird – changing pupils
Major Clifford Roger Fleming-Williams (1880-1940)
Pioneer of making drawings from the air
'Cliff' Fleming-Williams was a pioneer of making drawings from the air so as to prove the use of aeroplanes for military observation. He made a drawing, elaborated on reaching ground, of Brooklands. – The Illustrated London News, 8 April 1911.The equipment comprised a glove for the left hand to protect from the cold, the right hand being protected by the lid of a drawing box fixed to the knee. A compass was strapped to the left wrist. Pencils were sharpened at both ends and attached by string so as to prevent them falling.
Waterbird was commissioned by Edward Wakefield, who was an advocate of using hydro-aeroplanes to relay information by way of an observer and wireless, having learnt the value of scouting in the Boer War.
Testing of Waterbird took place at Brooklands during May-July 1911 and then conversion to a hydro-aeroplane at Windermere.
Inventor
Fleming-Williams experimented with hydro-aeroplanes and wrote an article published in The Aeroplane magazine, 29 December 1911. A print of this article is included in Wakefield's records.
In 1913, he submitted application for UK Patent No. 5,003 covering improvements relating to hydro-aeroplanes, so as to enable them to travel through rough water and by constructing the float such that it offered minimum head resistance. That is, by attaching hinged and sprung, automatically adjusting planes to the float bottom. It was granted in 1914.
He also successfully applied for UK Patents to:-
i. absorb shocks to toy or actual flying machines and to maintain equilibrium during flight in 1911, and for a French Patent in 1910;
ii. attach skis to boots in 1911, and
iii. deliver water or other liquid under pressure in 1919 (whilst back living at Windermere), and for a United States Patent in 1921.
Further, Car Cruiser Caravans Ltd applied for United States and Canadian Patents for his invention of a portable building with proof against bullets, bombs and shell splinters in 1941 and 1943.
Seaplane ground school instructor, artist and general manager

Turned down for pilot training in the Royal Flying Corps due to his age, Fleming-Williams joined the staff of the seaplane flying school at Windermere in early 1915, where he lived in a bungalow at Hill of Oaks. As a youth, he had become interested in aero-modelling, and, as may be appreciated under Inventor above, developed an innovative technical interest.
His first task was to 'specially design and carry out' a booklet (Note that it features the PB.1 – see below under Seaplane designer), which was described in Flight magazine of 5 February 1915 as 'more in keeping with one of the expensive editions to luxe to which of late years the big publishing houses have accustomed us'. 'One of the most artistic productions which has resulted from the aircraft industry up to the present. It is the work of the well-known artist, Mr. C. Fleming-Williams, who is not only one of the few people who can draw an aeroplane correctly, but is a master of pure draughtsmanship where land, water or air are concerned. His black-and-white sketches of Windermere are themselves gems of black-and-white art.' – The Aeroplane magazine, 3 February 1915. The booklet  included a sketch of the hangars at Hill of Oaks: the bungalow is at top left.
One of his drawings depicted a flying lesson by moonlight, which lessons were unique to Windermere. Another was entitled A Busy Day on Windermere (Note the PB.1 at centre – see below under Seaplane designer).
He instructed on the theory of flight and aeroplane design. He was an accomplished lecturer, having developed communication skills through taking Sunday School classes for his father who was a Congregational Minister. The school's booklet promoted 'Illustrated lectures are delivered by an expert – not dry-as-dust mathematics – but interesting talks knocked home with pictures and humour'.
The breadth of his skills became of considerable value in a short space of time, such that he was described as a 'capable right hand man' in The Lakes Herald, 26 February 1915. He became a Director.
He was responsible for marketing (Note the P.B.1 shown passing under the port wing – see below under Seaplane designer), administration (Note a drawing by him at this letterhead) and repair together with modification of aeroplanes.
Seaplane designer
Fleming-Williams designed the P.B.1 seaplane and took charge of its construction at Cockshott, Bowness-on-Windermere.
Royal Flying Corps officer
Having been appointed as a Second Lieutenant in the RFC on 21 August 1916, Fleming-Williams was posted to the School of Military Aeronautics at Reading. There he rose from Assistant Equipment Officer to become Chief Instructor, and was promoted Major.
Illustrator and painter
Fleming-Williams illustrated The Aeroplane Speaks by Captain H Barber, which was reviewed by the Editor of The Aeroplane magazine, 24 January 1917. 'His work is well known to this paper, and who was about the first professional artist who learned to draw an aeroplane which looked like one. His illustration of the interior of a wing was particularly valuable, and so are his diagrams of aeroplanes in various attitudes, and the diagram of a modern cockpit with its "switchboard full of nickel-plated muckin's". All his drawing is good. The sketches of aeroplanes and their attitudes in the Prologue are excellent.'
He was commissioned by Brigadier-General Archibald Maclean of the RAF [formed in 1918] to create a large scheme of paintings documenting its activities at sea. In addition to his background at Windermere, where for example there were 9 F.B.A. flying boats at various times, he also visited Royal Naval Air Station Felixtowe for research. His watercolours included:-
Almost a Resurrection: a Curtiss H-12 flying boat rescuing a wrecked seaplane's crew;
F.B.A. Flying Boat, and
Food: a motor launch, called by wireless, brings petrol for a flying boat.
– All the above paintings are © Crown Copyright. IWM.
Following demobilization in 1919, he returned to Hill of Oaks, Windermere for about 1 year and re-established himself as an illustrator.
Caravan designer and builder
Fleming-Williams then formed Car Cruiser Caravans Ltd at Hayes, Middlesex, to build the caravans he designed which included streamlining. 
Windermere
Birthplace of British naval and civil marine aeroplanes
You can support the charity as you shop with amazon!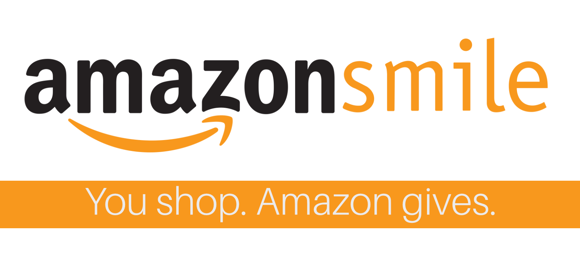 It's so easy to do, with no extra cost to you! Sign in with your usual account details to smile.amazon.co.uk on your desktop or mobile phone browser. Go to your account and select the option to add The Lakes Flying Company as your chosen charity!
Shop Now