John Lankester Parker, OBE, FRAeS, Hon. MSLAE (1896 – 1965)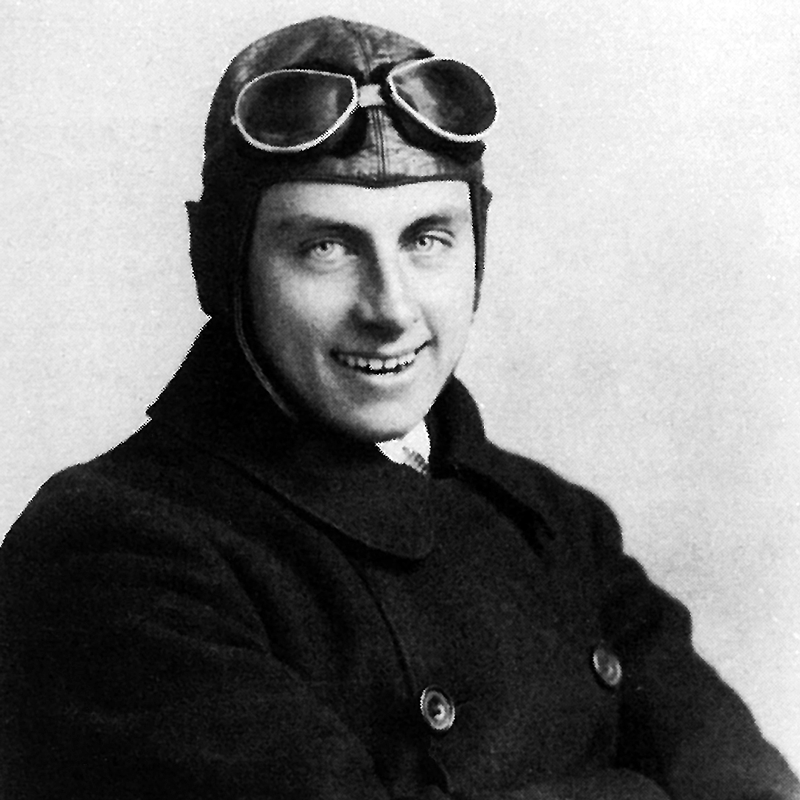 On 4 February 1915, age 18, 'Jack' Parker wrote offering to be an instructor at Windermere, despite that he had never seen a seaplane. There he became 'One of the most successful civilian aeroplane instructors in this country'. –  The Aeroplane magazine, 31 May 1916. In 1942, he returned to Windermere as Chief Test Pilot of Shorts and flew the first Windermere-assembled Sunderland flying boat on its trials.
Parker had obtained Royal Aero Club Aviator's Certificate No. 813 at the Vickers School, Brooklands on 18 June 1914 and then he worked at the Hall School of Flying, Hendon as an instructor. He also held Competitors' Certificate No. 353 for 1914.

Parker entered into an Agreement dated 23 February 1915 at Windermere whereby he would pay £10 for tuition as a seaplane pilot and give his services as an instructor for 3 months free of charge. Having initially slept in a packing case, he was taken on at £1 10 shillings a week, which rose to £6.
During Parker's time at Windermere – the photo at the top of this page is in an F.B.A. flying boat – he:-
flew to Esthwaite Water and to Coniston Water;
gave instruction by moonlight, which was unique to Windermere;
climbed to 9,300 feet;
trained about 75 pupils to fly, and
achieved more than 500 hours without incident.
One such pupil was Donald Macaskie.
Parker was 'One of the most successful civilian aeroplane instructors in this country'. – The Aeroplane magazine, 31 May 1916.
Usual transport for pilots at Windermere was by motorbike: this photo is of him leaving Hill of Oaks on his Indian.
Parker began employment with Short Brothers in October 1916 at their Eastchurch works as a part-time test pilot and assistant to the Chief Test Pilot Ronald Kemp. Kemp had flown Waterbird as a landplane at Brooklands in June 1911, and Gnosspelius No. 2 at Windermere in April 1912. He was recommended for the post by Commodore (later Rear-Admiral Sir) Murray Sueter following a visit to Windermere in his capacity as Superintendent of Aircraft Production. He became Chief Test Pilot at Shorts in 1918, a Director in 1943 and retired in 1945.
Until 1945, Parker flew every Shorts' prototype on its maiden flight, including the Calcutta on 14 February 1928. Accompanied by Oswald Short, on 1 August he flew the Calcutta to Westminster and alighted on the Thames. Short later wrote in a letter 'I don't know anyone who could have put down the Calcutta flying boat down on the Thames as he did. … There was only just room and any miscalculation could have led to disaster. … We nearly entered the House of Lords through the back door.' This photo is of Parker in the open cockpit with Winston Churchill, Short is in the bow.
On 11 and 12 September 1942, Parker flew the first Windermere-assembled Short Sunderland flying boat (No. DP176) on its trial flights. During the first flight he was accompanied by Captain Cooper Pattinson. That is, 26 years since he previously flew at Windermere. He was the only pilot able to land within the width of the lake, which is attributed to his skill in judging the approach path and touch-down point together with knowledge of landing distance for prevailing conditions (demonstrated by landing between bridges on the Thames as described above). He considered the most rewarding experiences were flying civil Empire flying boats and military Sunderlands.
Parker never lost his love for the Lake District, returning for many family holidays in a caravan designed by Clifford Fleming-Williams.
At his memorial service, the Duke of Edinburgh, as Grand Master of the Guild of Air Pilots and Air Navigators, was represented by Rear Admiral Christopher Bonham-Carter. The lesson was read by Mr R E Harvey who represented the Board of Short Brothers and Harland Ltd and an address was given by Rear Admiral Sir Matthew Slattery.
– Grateful thanks to Jane Puckering, daughter of John Parker, for providing photos and information.
Windermere
Birthplace of British naval and civil marine aeroplanes