Major Oscar Theodor Gnosspelius (1878 – 1953)
Oscar Gnosspelius was an aviation pioneer, the only person at Windermere to design and fly his own hydro-aeroplanes.
Having attended the Blackpool Aviation Meeting in 1909, Gnosspelius began the task of designing an aeroplane which was capable of taking off from water. His motive was that it would be more sensible to use freely available water than expensive land.
Together with Edward Wakefield, in 1910 he visited Henri Fabre at Paris who that year made the world's first flight from water on 28 March 1910.
In July 1910, floats with a step were constructed from his designs, but his hydro-aeroplane, Gnosspelius No. 1, was not successful.
Following instruction in February 1911 by Howard Pixton at the Avro Flying School at Brooklands, where he learned to fly straight and level, on 25 November 1911 Gnosspelius became the first person to take off from Windermere, in Gnosspelius No. 2. However, following a gust of wind, control was lost, and a wingtip dug into the water causing the aircraft to flip over onto its back. Nevertheless, he did succeed on 14 February 1912.
His other designs included Waterhen (the immediate successor to Waterbird), the Lakes Monoplane, the wings for Seabird and the float for the Avro 501.
Gnosspelius joined the Royal Naval Air Service in 1914, ultimately being engaged by Short Brothers in 1922 to take charge of their experimental department. Despite departing Shorts in 1925, he took part on many test flights into the 1930s.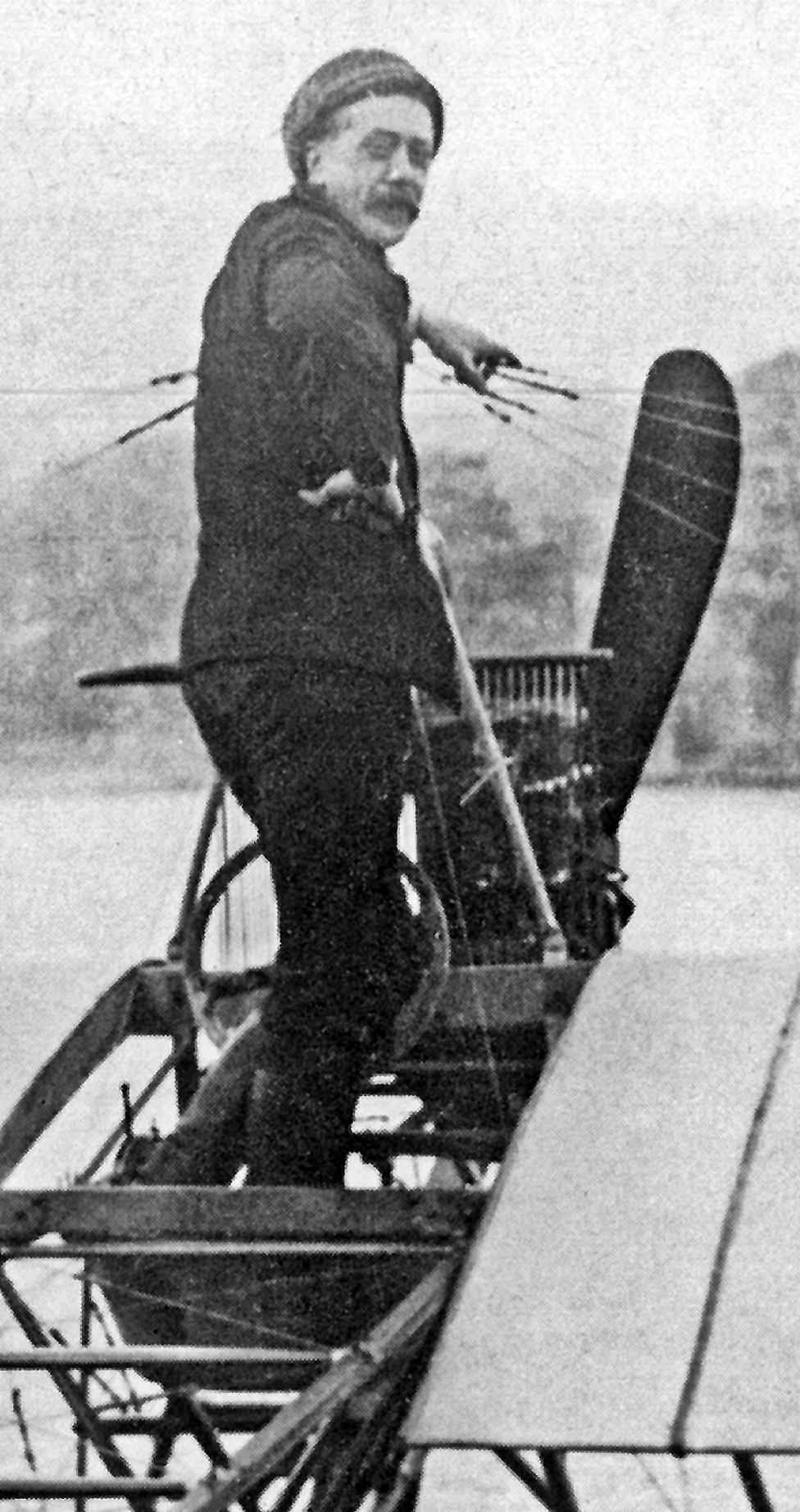 Windermere: birthplace of British naval and civil marine aeroplanes