Floats
The original Waterbird float
Gertrude Bacon, who flew as a passenger in Waterhen and the Deperdussin at Windermere during 1912, explained the step in her book All About Flying: 'The lower surface of the float, instead of being all of one piece, changes or 'steps' abruptly to another level. Some floats have one step, some more'.
This photo, taken by Frank Herbert, of Waterbird alighting following the second successful flight on 25 November 1911 depicts the operation of the stepped float. On 25 November 1911, at Windermere, Waterbird made the first successful flight in the world to use a stepped float, only achieved by embodying Edward Wakefield's two years of persistent experiments. The pilot was Herbert Stanley Adams. Adams confirmed the initial flights by telegram to Wakefield.
The two steps of the float are circled in red on the photo below captioned 'Central float', taken at Hill of Oaks.
Built by A. V. Roe & Company at Manchester, the aeroplane was delivered from Brooklands to Windermere on 7 July 1911 for conversion to a hydro-aeroplane.
The central float, and auxiliary wing-tip floats, were made by Borwick & Sons, of Bowness-on-Windermere, who also made Gnosspelius' floats. The central float survived and, together with five other original parts, has been held at the RAF Museum since 27 July 1971.
The step-hydroplane bottom has been since used on virtually every floatplane and flying boat.
THE HISTORY IS HERE
'It was a clergyman, the Rev. Charles Meade Ramus, who first suggested the hydroplane, in 1872. He drew the attention of the Lords of the Admiralty to his experiments and their results for war ships, but the scheme as a whole was abandoned. The design was essentially a flat bottomed boat with a step half way along the bottom.' – Flight magazine, 22 February 1913. This magazine item was about the International Aero Exhibition at Olympia, London, at which the hydro-aeroplane made its first British public appearance, including the British-built Deperdussin war hydro-aeroplane. The work by Ramus became generally known when it was republished in the Motor Boat magazine in 1908.
UK patent No. 17,360 filed on 2 August 1906 by Albert Edward Knight is the first patent on record relating to stepped hydroplanes, as confirmed in a Motor Boat magazine article of 10 December 1908. The patent was for … 'a distinct joggle or step being formed in the bottom of the vessel, where the fore and after parts meet'. The article included that Knight had been unaware of the efforts of Ramus.
In a document sent to the Admiralty in 1909, Knight foresaw that "the hydroplane might be with great advantage attached to flying machines … serve the purpose of a carriage for the accommodation of the pilot and machinery and any passengers that the aeroplane be capable of carrying … supplemented by outriggers on either side … the adaptation of wheels for alighting on land is a very minor matter". – The Aeroplane magazine, 4 September 1913.
Henri Fabre made the first flight from water near Marseilles on 28 March 1910. However, the floats were not stepped but arranged with the flat part underneath and a curved upper surface, so as to generate lifting force when moving on water or in air.
Oscar Gnosspelius designed and tested floats with a step at Windermere in July 1910. He had therefore pioneered the first step-hydroplane bottom for a float in the world. He began with two central floats, but at the end of 1910 switched to a single float.
Earlier in the day than Waterbird's first flight on 25 November 1911, Gnosspelius took off from Windermere in Gnosspelius No. 2. However, having lost control, he overcorrected causing a rapid bank to the right and then to the left, following which a wing-tip was damaged and the propeller splintered upon striking the water, resulting in the aeroplane turning over on its back.
'Gnosspelius No. 2 was the first British hydro-aeroplane to employ auxiliary wing-tip floats as an aid to stability on the water'. – The History of British Aviation 1908-1914 by R D Brett.
In a move away from the flat bottom of initial floats, Gnosspelius developed the wave-cutting, spray-deflecting, V-shaped float; which is used on almost every float today. On 12 February 1914, he obtained UK Patent No. 10,801 for a V-shaped construction.
Glenn Curtiss made the first practical flight from water at San Diego Bay, California on 26 January 1911, using not only a central float which was 6 feet wide and 5 feet long but also a smaller float forward to provide stability. By 1 February, the size had changed to 12 feet long and 2 feet wide. However, the Curtiss float had been designed to ride through waves of the sea, shaped so that it would tend to rise on the surface and was flat-bottomed, not stepped.
Curtiss flying boat No. 2, nicknamed the Flying Fish, had a full-length flat-bottomed hull.. However, it would not lift off the water until a step was added in the hull in early Summer 1912.
Curtiss applied on 14 June 1913 for US Patent No. 1,142,754, which was granted on 8 June 1915 – the step is circled in red.
Commander Oliver Schwann took off from Cavendish Dock, Barrow-in-Furness on 18 November 1911 in an Avro D with stepped floats. However, it fell back into the water, damaging the floats and smashing up a lower wing.
On 11 December 1911, through agents Arthur Edwards & Co., Wakefield filed UK Patents No. 27,770 and No. 27,771 relating to the means for float attachment, including rubber bungees to provide shock absorption when taking off and alighting, and a stepped float with wing-tip floats, which were respectively granted on 12 September 1912 and 18 March 1913. The object of the invention was 'to provide an aeroplane with means for enabling it to alight, float and travel along the surface of water and to rise again therefrom'. Wakefield had thus combined features of construction in a novel way.
Further, on 13 November 1913, Wakefield obtained UK Patent No. 18,051 for a float of a seaplane to support its own weight or the greater part of such weight during flight.
THE STAGES OF WATERBIRD'S FLOAT, AS SHOWN IN THE VIDEO CLIP, WERE: 
Constructed in May 1911, with the additions of a single step in September, a second step towards the stern in November, and a tapering stern – a bustle – later.
On 14 March 1912, Wakefield entered into an Agreement with the Admiralty for floats and undercarriages, or royalties, and to convert Admiralty Deperdussin M1 (a monoplane) into a hydro-aeroplane; which conversion he achieved within four weeks from delivery. The Agreement was subject to the Official Secrets Act 1911.
SUMMARY OF THE FIRST APPLICATIONS OF THE STEP TO AN AEROPLANE
As set out in the evidence above:-
1. Knight originated – on paper – the stepped float in 1909;
2. Gnosspelius designed and tested stepped floats at Windermere in July 1910;
3. Waterbird successfully flew with a stepped float at Windermere on 25 November 1911, and
4. Wakefield applied for UK Patent No. 27,771 for a stepped float on 11 December 1911, which was granted on 18 March 1913. 
This issue is addressed in an Article.
EXAMPLES OF AIRCRAFT WHICH USED STEPS
EXAMPLES OF BOATS WHICH USED A STEPPED HULL
White Lady II. Built by The British Power Boat Company Ltd in 1930, reached 55 mph at Windermere. The designer Hubert Scott-Paine had built the first flying boat to reach 100 mph in 1916, and the racing seaplane which won the Schneider Trophy in 1922. The decks and cowls were covered with aeroplane fabric for lightness. She flooded off Rawlinson Nab during a race on 20 June 1937, until salvage and restoration 45 years later.
Miss England II. Built by Saunders-Roe Ltd in 1930, with Rolls-Royce R aero engines, achieved 98.76 mph at Windermere on 13 June 1930. Alliott Verdon-Roe sold his shareholding in A. V. Roe & Co Ltd, which had built Waterbird as a landplane, leading to a controlling interest in Saunders-Roe Ltd and the production of marine and aviation craft. – Bluebird K3 had a Rolls-Royce R engine from Miss England II, and a stepped hull.
The construction of the replica Waterbird's central float combines the innovative design features of the original, including an aluminium floor, with modern techniques and methods of analysis. The result is increased structural integrity.
Made with lightweight timber and aluminium, the float is longitudinally-framed. That is, the structural members predominantly run forward to aft with only the 4 dividing bulkheads acting as transverse structure. – This layout was chosen to best counteract the loads on the float.
It has 5 watertight compartments and also a significantly increased buoyancy of 109% in excess of the buoyancy required to support the maximum weight of the complete aeroplane [the regulatory requirement is a minimum of 80%].
Windermere
Birthplace of British naval and civil marine aeroplanes
You can support the charity as you shop with amazon!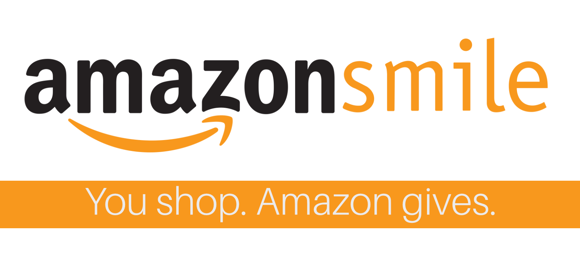 It's so easy to do, with no extra cost to you! Sign in with your usual account details to smile.amazon.co.uk on your desktop or mobile phone browser. Go to your account and select the option to add The Lakes Flying Company as your chosen charity!
Shop Now