WATERBIRD AND ASSOCIATED HISTORY

THE REPLICA WATERBIRD FLYING AT WINDERMERE WOULD BE A WORLD CLASS AND UNIQUE EXPERIENCE

The following, from the North-West Evening Mail on 30 May 2012, sets the scene
'The replica Waterbird – regardless of whether it flew just once or a dozen times – would become an important part of local history.
'I certainly think it is important to celebrate Windermere's cultural heritage and cultural heritage isn't just about its landscape and literary associations.
'Its industrial heritage and boat building and seaplane building is just as a legitimate part of Windermere's history.' – Bob Cartwright.
The golden age of the lake spanned a period from the late 19th to the early 20th centuries and featured steam boats and hydro-aeroplanes (this photo is of Raven, which served the lake 1871-1922).  Waterbird was built in 1911; the same year as steam launch Swallow, which is the sister ship of Osprey and Shamrock – the builder of all three boats was Shepherd's of Bowness-on-Windermere. When a Sunderland flying boat (1990) and a Catalina flying boat (1994) visited the lake, Shamrock acted as tender.
CAPTAIN EDWARD WAKEFIELD
On 18-20 October 1909, Captain Edward Wakefield went to the Blackpool Aviation Meeting where he saw flying machines for the first time. Reaching a height of 225 feet created enormous enthusiasm and 40 miles per hour was considered to be 'exceedingly fast'. He wrote of witnessing accidents to Hubert Latham's Antoinette aeroplane when it came down too suddenly and to Henri Rougier's Voisin which was caught by a gust. At a time when an aeroplane capable of rising from and alighting upon water was described in Flight magazine as 'scarcely even dreamt of', he concluded that in the event of structural or engine failure it would be safer to land on water. However, his pioneering theory was ridiculed by the leading experts who were present.
Wakefield commissioned A.V. Roe & Company to construct Waterbird, an Avro Curtiss-type. He switched from a Bleriot-type upon the world's first practical hydro-aeroplane flight by Glenn Curtiss on 26 January 1911 at San Diego Bay in California. Construction took place at Brownsfield Mills, Manchester, testing at Brooklands and delivery to Windermere on 7 July 1911 where conversion took place to a hydro-aeroplane. However, delay was caused by the defective condition of the engine, such that it could not have been used safely and was taken to the Gnome Engine Company's works in Paris for repair.
The plan is the oldest surviving plan of any Avro aeroplane.
The rudder is the oldest surviving part carrying the legend 'A. V. Roe & Co'.
The first task at Windermere for Wakefield was to have a hangar designed and built. The site which he chose was land he owned at Hill of Oaks, on the south-east shore of the lake. However, this proved too out of the way for business and he wanted to come to Bowness, where he took out a lease of land at Cockshott in 1912.
WATERBIRD
On 25 November 1911, piloted by Herbert Stanley Adams, Waterbird took off from Windermere and safely alighted. Wakefield had not been present, so Adams sent a telegram to him. Waterbird 'had the distinction of being the first successful British hydro-aeroplane.' – Flight magazine, 7 December 1912. More precisely, it was the first outside of France and the USA.
Waterbird occupied the entire front page of the Aeroplane magazine (25 January 1912), Flight magazine (27 January 1912) and the Aero magazine (February 1912). Also, it featured in a an article in the French magazine Le Plein Air (16 February 1912).
The world's first successful flight to use a stepped float, it was only achieved after considerable experimentation by Wakefield over two years and when a second step was added at the stern. The design of floats had become a science of its own. The floats were built by Borwick & Sons, boatbuilders of Bowness.
However, disaster struck on 29 March 1912, when Waterbird was written off in a hangar collapse at Cockshott. By then, Waterbird had accomplished about 60 flights on 38 different days, the furthest for 20 miles, and attained 800 feet. Photos of the surviving parts, now held at the RAF Museum Reserve Collection, are here.
On 11 December 1911, Wakefield filed patents No. 27,770 and No. 27,771 relating to the means for float attachment including rubber bungees for shock absorption when taking off and alighting, and a stepped float, which were respectively granted on 12 September 1912 and 18 March 1913. The first patent for a stepped hydroplane, for a boat, had been granted in 1907 to Albert Edward Knight. Today, all seaplane floats have steps. Also, on 13 November 1913, Wakefield was granted patent No. 18,051 for the float of a seaplane to support its own weight or the greater part of such weight during flight.
COMMANDER OLIVER SCHWANN

On 18 November 1911, at Cavendish Dock, Barrow-in-Furness, an Avro D fitted with a pair of stepped floats, flown by Commander (later Air Vice-Marshal Sir) Oliver Schwann had flown for 50 or 60 yards, but he he had only taught himself basic pilot skills and was unprepared for the climb to a height of 20 feet. The aeroplane fell back into the water, damaging the float and the port wing. Schwann was among the founder members of the Hermione Flying Club at Barrow, which included Lieutenant Eugene Gerrard (who was one of the first four officers selected for flying training by the Admiralty, and later Air Commodore) and Captain (later Rear Admiral Sir) Murray Sueter. On 2 April 1912, the Avro D achieved the first successful flight from seawater in Britain, when the pilot was Sydney Sippe.
OSCAR GNOSSPELIUS
Oscar Gnosspelius, like Wakefield, was inspired by attending the Aviation Meeting at Blackpool in October 1909. Following a letter of introduction from the Lancashire Aero Club, of which Wakefield was a Vice President, they both visited Henri Fabre at Paris in October 1910 where he was exhibiting his hydravion which made the world's first flight from water on 28 March 1910 near Marseilles.
Gnosspelius No. 2
Earlier in the day than Waterbird's first flight on 25 November 1911, Gnosspelius No. 2 had been going for a minute when there was an untoward gust of wind causing Gnosspelius to lose control. He had been instructed by Howard Pixton at Brooklands, but limited to flying straight and level. He overcorrected, causing a rapid bank to the right and then to the left, following which a wingtip was damaged and the propeller splintered upon striking the water, resulting in the aeroplane turning over onto its back.
Gnosspelius No. 2 successfully flew on 14 February 1912, when the pilot was Gnosspelius. In April 1912, Ronald Kemp flew Gnosspelius No. 2 – he had test-flown Waterbird at Brooklands. Gnosspelius No.1 and Gnosspelius No. 2 were both hydro-monoplanes, whereas Waterbird and Waterhen were hydro-biplanes.
WAKEFIELD'S CONGRATULATION
Wakefield's many letters of congratulation included from Schwann, the mother of Gnosspelius and also from Reverend Sidney Swann. Swann, of Crosby Ravensworth near Shap, designed and built a landplane having also been to the Blackpool Aviation Meeting.
THE LAKES FLYING COMPANY
The Lakes Flying Company was established by Wakefield on 20 December 1911. The patron was Lord Lonsdale, who owned the lake bed, and Adams as Manager. The declared intentions were to build aeroplanes, experiment, teach pupils and give exhibitions. The first British hydro-aeroplane school was created. A logo was designed and adverts placed.
THE ADMIRALTY
Lieutenant Arthur Longmore (one of the first four officers selected for flying training by the Admiralty at Eastchurch on the Isle of Sheppey, off Kent, and later Air Chief Marshal Sir) test-flew Waterbird for the Admiralty on 20 January 1912. He compiled a Report, now held at the Fleet Air Arm Museum, concluding that 'the float and undercarriage are excellent'.
The Admiralty was taking a keen interest in the hydro-aeroplane school at Windermere. Rear-Admiral (later Admiral Sir) Ernest Troubridge compiled a programme for the organisation of a naval air service on 23 January 1912.
Wakefield entered into a contract on 14 March 1912 with the Admiralty for floats and undercarriages, or royalties, and to convert Admiralty Deperdussin M.1 (a monoplane) into a hydro-aeroplane, following initial communication with Captain (later Rear Admiral Sir) Godfrey Paine of HMS Actaeon at Sheerness. The contract was expressed to be subject to the Official Secrets Act.
The Deperdussin was accepted for the Admiralty on 24 July 1912 by Lieutenant Reginald Gregory (one of the first four officers selected for flying training by the Admiralty and a member of the Technical Sub-Committee of the Standing Committee of the Committee of Imperial Defence ('C.I.D.')), and he flew it the following day. Commander Charles Samson (one of the first four officers selected for flying training by the Admiralty, the first pilot to take off from a British warship on 10 January 1912 and the first from a moving ship on 2 May 1912, a member of both the C.I.D. and its Technical Sub-Committee, and later Air Commodore) had flown in the Avro D at Brooklands on 12 May 1911 and flew in the Deperdussin at Windermere.
In 1916-1917, there was a Royal Naval Air Station at Windermere. However, Wakefield was not paid for use of his land by the Admiralty; but after court proceedings, he received £90 plus 6 porcelain baths and a kitchen range!
PASSENGER WORLD FIRSTS AT WINDERMERE

'I should say that you are certainly the first [in the world] passenger in a hydro-monoplane.' – A letter of 17 July 1912 from the Editor of The Aeroplane magazine to Wakefield, after he had flown at Windermere in the Deperdussin which he converted into a hydro-aeroplane within 3 weeks. '[The Lakes Flying Company] had a share in producing, we believe, the first hydro-monoplane to lift passengers.' – Flight magazine, 7 December 1912.
In July 1912, Gertrude Bacon flew in Waterhen becoming the first woman in the world to make a passenger flight in a hydro-aeroplane, and in the Deperdussin becoming the first woman in the world to make a passenger flight in a hydro-monoplane. In 1909 at Rheims, she had become the first Englishwoman to fly as a passenger in an aeroplane.
Gertrude Bacon wrote in her book Memories of Land and Sky: 'To fly over water is certainly to taste to the full the joy of flight, and when the water is Windermere and the scenery the pick of English Lakeland, which is to many a traveller the pick of the whole world, in its soft intimate loveliness, the result is something not lightly forgotten'.
PROTESTS
Protests took place against flying at Windermere. The Windermere Hydro-aeroplane Protest Committee was established; the principal spokesperson for the objectors being Canon Hardwicke Rawnsley. Opinion was divided: for example, the Westmorland Gazette of 20 January 1912 carried not only a letter to the editor from Beatrix Potter that any increased numbers of trippers being attracted to Bowness due to hydro-aeroplanes would not be sustained, but also a report of a meeting convened by the Windermere Trade Association which supported hydro-aeroplanes as an advantage to the district. There was a national campaign, deputations were made to the House of Commons, and many letters were written by both sides including to Windermere Urban District Council, Westmorland Council, Royal Aero Club, Westmorland Gazette, Times, Globe, Liverpool Daily Courier, Daily News, Yorkshire Post, Country Life, Spectator, Aero magazine and Flight magazine. However, Wakefield was initially unable to cite his Admiralty contract since he had signed the Official Secrets Act.
Wakefield wrote to The Times and Flight magazine, in response to a letter from Rawnsley, that 'I come of many generations of Westmorland men, and I yield to no one in love for the scenery, and loyalty to the interests of my country. Scouting by hydro-aeroplane will shortly become a necessity for the safety of this island'. This letter gained editorial support from Flight on 20 January 1912, which included 'Mr. Wakefield answers Canon Rawnsley's points seriatim, and which we think makes out a good case for himself'.
Everything hung in the balance on 16 April 1912 upon a question being raised in the House of Commons. The answer came from Winston Churchill, then First Lord of the Admiralty, who declared that flying would continue at Windermere.
On 16 August 1912, the Kendal Mercury & Times reported that 'On the water the aeroplane is a companion among the lake craft, for former fears are fled as the terrors of a dream vanish with waking hours'.
Pioneering the use of wireless
In putting forward the hydro-aeroplane for a role of scouting, Wakefield envisaged the relaying back of information to be achieved by the use of a wireless installation. On 19 July 1912, an Admiralty representative came to Windermere so as to observe a new method of transmitting wireless messages from Waterhen flying above the lake to ground. In March 1913 the Lakes Flying Company was issued with a licence by the General Post Office for experiments in wireless telegraphy.
Teaching pupils

The first civilian Seaplane School was established, with the initial lesson on 9 September 1912 given to Lieutenant John Trotter. On 12 November 1912, Trotter was awarded Aviator's Certificate No. 360, the first Brtish Certificate with the tests having been achieved on a hydro-aeroplane.
Remarkable experiences
The Westmorland Gazette of 12 July 1913 contained the following report:
'Lieutenant Trotter had Mr Gnosspelius's monoplane out on Monday. He made two flights upon it, and in concluding a third he descended in Parsonage Bay. By some mischance the machine instead of alighting horizontally, or nearly so, on the surface of the lake dipped into the water with its front end and turned right over from back to front. The propeller was broken, and the aviator was thrown into the water, this being about 200 yards from the shore; but he seised hold of the upturned hydro-aeroplane and was soon taken off by a motor-boat which was approaching. He received a cut on the chin but was otherwise unhurt, and later in the evening the hydroplane was righted and towed to the shed at Bowness for repairs. Lieutenant Trotter, seeing what was going to happen, jumped from a height of 12 or 15 feet into the water in order to avoid risk of injury from becoming entangled in the machine. He swam about for some time until the motor launch came along.'
Trotter was not the only pilot associated with Windermere to jump from an aeroplane to save himself, as described in The Story of a North Sea Air Station by C F Snowden Gamble. Flight Commander John Cripps, who commanded the Royal Naval Air Station at Windermere from May 1916 until January 1917, jumped on 8 September 1915. Cripps was previously the Senior Flying Officer at RNAS Great Yarmouth, and was endeavouring to locate approaching airships north of the town when the engine of his B.E.2c stopped. The Daily Report was:
'Owing to complete darkness and mist on the ground, the pilot could see nothing but blackness underneath him, and as he was afraid of his bombs going off if he hit a house or a wall, he landed in the following manner. When his altimeter showed 100 feet he stepped out on to the planes, still holding his control lever. He held the machine down for about 6 seconds and then jumped off the machine, and he fell on his shoulder on some soft mud and was unhurt. The machine landed by itself and sustained very little damage.
'One of Cripps' brother officers remarked at the time that 'He was absolutely scared stiff – not by his landing, for he wasn't scratched – but by the cows that came up and smelt him and his machine!'
Lessons at Windermere included flying by moonlight, 'a feature unique to this special school'. – Flight magazine, 5 February 1915.
Aviators' Certificates
Wakefield was a member of the Royal Aero Club, besides being a Vice President of the Lancashire Aero Club.  He went with the Royal Aero Club delegates to a Conference at Paris on 28 January 1913, when the rules were drawn up by the Fédération Aéronautique Internationale for the Hydro-aeroplane Certificate for pilots. The first two such UK Certificates were awarded to Windermere pupils.
First World War
On 11 November 1914, the Cockshott hangar lease, together with Waterhen, Seabird and the Lakes Monoplane were purchased by the Northern Aircraft Company Ltd.
Upon Adams joining the Royal Naval Air Service at the outbreak of World War 1, his successor was Rowland Ding. Ding became a director, general manager and chief pilot of the Northern Aircraft Company, whose booklet About the Seaplane School included that he was 'the first aviator to carry a member of any Royal Family as a passenger': Princess Anne of Löwenstein-Wertheim-Freudenberg, from Hendon to Calais in 1914.
In 1916-17, there was a Royal Naval Air Station at Windermere. However, Wakefield was not paid by the Admiralty, but after proceedings he received £90 plus 6 porcelain baths (for the cottages) and a kitchen range! For the naval importance, click here
Transportation

Waterbird arrived at Windermere from Brooklands Aerodrome on 7 July 1911. Aeroplanes were delivered to Windermere station, and then either by water or road. In June 1912, a Borwicks' pile-driving barge was used for the Deperdussin aeroplane. In April 1916, an F.B.A. flying boat and Nieuport seaplanes were hauled by rail, and respectively onwards by tender and steam lorry to Hill of Oaks. In January 1917, a Short 827 was sent from Windermere by rail to the School of Aerial Gunnery at Loch Doon, near Ayr.
Delivery of petrol and oil was by horse and cart.
The flying school was equipped with a 40 h.p. car, a fast motor boat and a 40 knot hydroplane used to give students practice in running fast over water, judging speeds and also as a safety attendant.
Personal transport for pilots was by motorbike.
Save for Avro 504's to Douglas, Isle of Man and on charters flown in 1919 by Pixton, there was only one occasion when a Windermere-based aeroplane flew out of the Lake District. That is, having arrived by traction engine, Waterhen [Note the wheels in this image] was exhibited on land and flew on 12 June 1913 from Hornsea Mere, Yorkshire (which later became a Royal Naval Air Station).
Experience derived at Windermere contributed to pilots being appointed to the demanding and influential role of Chief Test Pilot. Ding for the Blackburn Aeroplane and Motor Company Ltd, Ralph Lashmar for White Aircraft, and John Lankester Parker for Short Brothers in which capacity he flew the first Windermere-assembled Sunderland flying boat in 1942. Whilst Adams was not an employee of Avro, his achievements at Windermere and elsewhere were such as to warrant inclusion as a Chief Test Pilot by Peter V. Clegg in his book Avro Test-Pilots since 1907. Also, Gnosspelius took charge of Short's experimental department and flew on many test flights.
The higest rank achieved by a Windermere-trained pilot was Marshal of the RAF. That is, Flight Sub-Lieutenant William Dickson, who began his training on 11 November 1916, rose to Marshal of the RAF Sir William Dickson, GCB, KCB, CB, KBE, CBE, OBE, DSO, AFC.

Aero engines which featured in boats at Windermere:-
a. 1917 Rolls-Royce Hawk Mk. 1, from Royal Naval Air Service airship Submarine Scout Twin S.S.T.3. In Canfly, which was built in 1922 to receive the engine. A starting magneto and primer from a Rolls-Royce Eagle engine were fitted.
b. Napier Lion VIIB. In each of Estelle I and Estelle II in 1928. Of the type which powered the 1927 Schneider Trophy-winning Supermarine S.5 seaplane. – Pixton won the trophy in 1914, the first Briton to have done so.
c. Rolls-Royce R. Twin engines in Miss England II in 1930. Of the type which powered the 1929 Schneider Trophy-winning Supermarine S.6.

Seaplanes which flew at Windermere between 1911 and 1919
Waterbird, Gnosspelius No. 2, Waterhen, Deperdussin, Avro Duigan/ Seabird, Gnosspelius-Trotter, Lakes Monoplane, Blackburn Improved Type 1, Fleming Williams P.B.1, Nieuport VI.H's, F.B.A.'s, Short 827's and Avro 504's.
Seaplanes which subsequently flew at Windermere
Saunders-Roe A.19 Cloud (1933), Short Sunderland flying boats (1942-1945 and 1990), Slingsby Falcon 1 glider (1943), Catalina flying boats (1944-1945 and 1994), Short Shetland prototype (1945), Tiger Moth (1979) and Cessna 180 (1983).
Windermere: birthplace of British naval and civil marine aeroplanes
Edward Wakefield described flight from water as 'Something that beckoned …'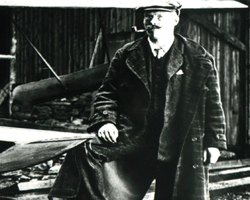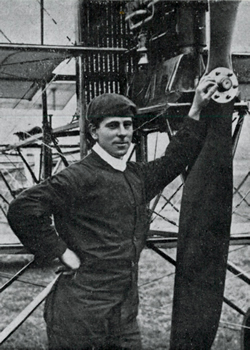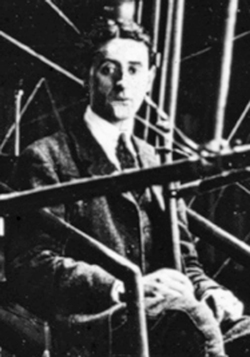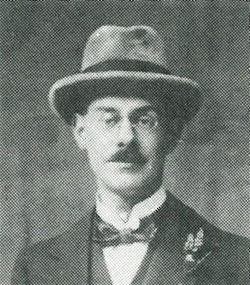 All historical photographs at Windermere on this website were taken by Frank Herbert